Termite Inspections – Australia
"Governments and building authorities in Australia recommend that regular, professional termite inspections are carried out at least on an annual basis, but more frequent inspections are strongly recommended."
Termites can cause significant damage in a matter of months. With termite damage not covered by most building insurance, regular termite inspections are a must for all property owners.
Property owners should have a professional termite inspection at least once a year!
Termite inspections - All you need to know!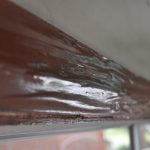 Frequently asked questions