"The chances of your home coming under termite attack are greater than flood, fire and natural disaster combined. And yet, termite damage is not covered by your standard home insurance!"
Estimates by CSIRO and other leading bodies estimate that as many as 1 in 5 homes are likely to suffer a termite attack and this may be as high as 1 in 3 homes in high risk areas. Protect your home and investment by having a termite management plan for your property.
Termite information / facts

White ants or termites?
Key ant characteristics:
Well-formed eyes
Bent antennae
Obvious "waist"
Hard cuticle
Tend to be brown or black
Key termite characteristics:
No visible eyes (on workers)
Straight antennae ("string of beads")
No obvious "waist"
Soft cuticle
Tend to be pale or white (heads may be darker colour)
Actually termites are ancient group of insects more closely related to cockroaches than ants. Like cockroaches, termites moult (shed their skins) as they grow and many cockroach species will eat decaying plant material and wood, much like termites.
Termites live in colonies that can contain anywhere between a few hundred, up to a million individuals (depending on the species). Termites go through incomplete metamorphosis, with egg, nymph and adult stages.
They form complicated societies with the different termite castes performing different roles within the colony. The termite queen lays the eggs, worker termites care for the nymphs and carry out the foraging, specialised soldier termites protect the colony, and reproductive termites are the new kings and queens who fly off to start new colonies.
Subterranean termites, which include the main pest species of termites, normally nest underground, which can make the nests very difficult to locate. Often the nest will be in the root crown of a large tree (the area between the roots and the base of the trunk). However, some species create an obvious mound on the ground, which obviously makes them a lot easier to spot. And indeed a few species also build arboreal nests (nests in trees). However, even in these arboreal nests, the termites still need to have contact with the ground, which is achieved through mud tubes on the outside of the tree, or moving within the tree itself.
More photos information on Australian termite mounds.
Termite nest in the root crown of a tree
Coptotermes acinaciformis mound in the Northern Territory
Arboreal (tree) termite nest
Termite foraging behaviour
There are several hundred termite species in Australian but only a few species are responsible for most of the economic damage to buildings and crops. The pest termite species are commonly split into three groups: subterranean termites, drywood termites and dampwood termites.
Subterranean termites include all the most common pest termite species in Australia. Although Mastotermes darwiniensis, is considered the most destructive termite, in terms of speed of damage, it is the Coptotermes species that cause the most damage in terms of dollar value across Australia.
Termite researchers sometimes refer to "lower" and "higher" termites species. This really refers to how "primitive" the termite species is in their colony, structure and physiology – how close they are to the primitive cockroach-like termites that developed millions of years ago. The lower termites are considered more primitive and the higher termites more advanced.
Mastotermes darwiniensis considered among the more primitive termite species.
Coptotermes, Schedorhinotermes and Heterotermes termite species belong to the Rhinotermitidae family and although are some of the more recently evolved species, there are still considered to be "lower" termites.
It is the Termitidae family, which includes Nasutitermes and Microcerotermes species that are consider the true higher termites and the most recently evolved species.
Drywood termites are very different to subterranean termites in that they do not need a source of water or to be in contact with soil – they are quite able to live off the moisture content of the wood providing the environment is humid enough. As such they are found mostly in tropical areas. Infestations consist of small independent populations throughout the structure. One of the key signs of their presences are their droppings – unusual hexagonal pellets.
In Australia there is the native drywood termite, Cryptotermes primus, and also the introduced pest, the West Indian drywood termite, Cryptotermes brevis. The West Indian termite is considered the most destructive termite in the world as it can persist in very small pieces of wood, can easily spread between timbers and can be very hard to detect and control. It often causes significant damage before detection and can only be eradicated by fumigating the whole house.
Dampwoord termites are not normally considered serious economic pests as they only tend to damage old timber, in very damp areas, conditions which are unusual in most houses. They are more commonly found in decaying wood. Like drywood termites they don't have a central colony and persist as small independent groups. They are quite noticeable as they have a fairly large soldier caste, approaching 10 mm in some species.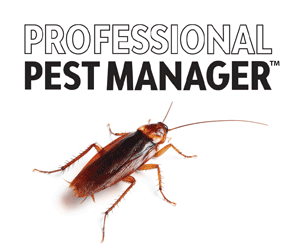 Dampwood termite image credit: Ceratokalotermes spoliator. Creative Commons 4.0. Sarah McCaffrey, Museums Victoria on padil.gov.au
Further termite information