Offering customers peace of mind that their weep holes are protected against termite and pest entry is an easy add-on for pest managers. 

It's a standard phrase from many a pest report: "seal all rodent/insect entry points". But it's easier said than done, especially for the average homeowner. However, with the new Weepa Protector products, pest managers can now provide this added value service as an upselling opportunity.
Weep holes are an important construction feature providing ventilation and an escape for moisture. However, they also provide an easy entry point for a variety of pests. Most pest managers will treat ground-level weep holes as part of a general pest treatment, but often the treatment doesn't last for more than a few months and it doesn't deter the entry of vertebrate pests, such as rodents, lizards or snakes. And any weep holes above the ground floor are not normally included in the treatment at all.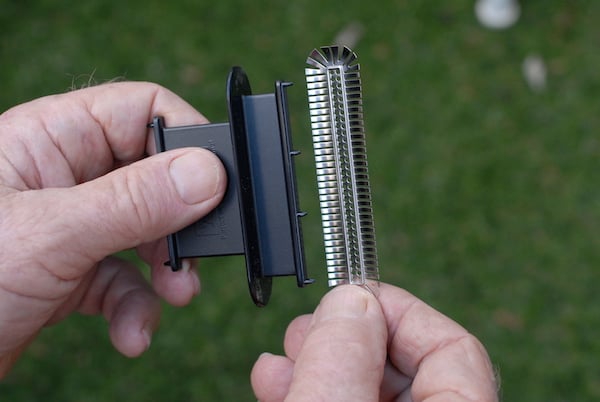 Weepa, a Brisbane-based company that specialises in weep hole protection, now offers two new patented weep hole protectors to exclude a wide range of pests from homes: the original Protector Weep Hole Screen and the new Termite Protector Weep Hole Screen.
The Weepa Protector Weep Hole Screen is a stainless steel protector designed to prevent mice, spiders, cockroaches, wasps, bees, snakes and other pests from entering the building through the weep holes. Whilst excluding pests, it still allows adequate airflow and cavity ventilation (tested by Griffith University). The SS316 stainless steel construction ensures a long, rust-free life, even in coastal areas and is compliant with all Bushfire Attack Level (BAL) requirements of AS 3959:2018.
However, the gaps in this stainless steel protector, although small, are still large enough to allow the entry of termites, which is where the Termite Protector Weep Hole Screen comes in. This low density polyethylene protector, impregnated with bifenthrin, has been demonstrated to prevent termite entry under the toughest of conditions in field trials in the Northern Territory and will repel termites for up to two years.
Perimeter soil treatments for termites create a treated zone around the property. However, soil treatments are not a barrier, they are designed to prevent concealed termite entry. It is perfectly possible for termites to travel across the top of a treated zone to access the building. The idea is that if this occurs, their presence will be noticed by the homeowner or during the regular termite inspection and dealt with. But what if it isn't?
Protecting weep holes, an obvious known termite entry point, with the Weepa Termite Protector creates a genuine termite barrier and provides more complete termite protection for the building.
With the easy to use applicator, the protectors can be installed in seconds and the flexible structure allows them to be fitted to variations on the standard weep hole size.
The protectors can be installed separately if desired or as a 'duo' – the stainless steel protector followed by the termite protector – providing the ultimate pest protection.
It's an easy sell to customers. A visible barrier in the weep holes is very comforting for homeowners – it provides security – as they know that the pests are not sneaking into their home and hiding in the wall voids.
Weepa Protectors are available from Globe Pest Solutions and by special order though good hardware stores.