The Ratsense digital surveillance system records real-time rodent activity, taking the guesswork out of rodent management – which leads to both time and cost savings for pest managers.  
Ratsense is a digital rodent surveillance system that allows pest managers to precisely track and record rodent movement and behaviour.
The digital tracking devices are placed around a property, which monitor rodent activity in real time. The data is then fed back to a base station, and stored in the cloud in the Ratsense proprietary platform. After applying special algorithms, the platform provides the pest manager with a detailed report, allowing him or her to take appropriate control action.
Best of all, the Ratsense system is a simple 'plug and play', with no need for gateways and routers, making it easy to install.

Why Ratsense is different
Ratsense is different to other systems on the market. Most surveillance models can tell only when a rodent is caught, whereas Ratsense captures details of the rodent's movement, time of activity and allows for trending data to be charted.
Ratsense is also unique amongst rodent monitoring systems in that it uses LPWAN technology, which means Ratsense is a simpler more efficient system for users. Ratsense can serve thousands of devices. This means it can offer excellent coverage and penetration across large rural areas, built up areas or in underground establishments. Ratsense has been used with great success in large commercial accounts.
Accurate rodent tracking
Pest managers face a particularly difficult challenge when it comes to rodent management: proving the absence of rodents in a property after treatment. It is easy to confirm the presence of rodents but more challenging to confirm their absence.
Using traps as a way of proving rodent activity becomes less effective over time, as the rodents' ability to learn gives rise to trap and bait shyness. Ratsense overcomes this problem, as it allows the pest manager to identify whether a rodent infestation is present even before a rodent is caught.
Better management, better placement
Ratsense captures data 24/7 and will alert the pest manager when activity has been detected. This means that there's no need for frequent site inspections to check the traps. This in turn means pest managers can offer clients more information, with less time on site, giving improved service levels.
As Ratsense provides real time rodent tracking, it identifies hot spots for strategic trap/bait placements – which means using less traps/baits for a higher success rate and quicker control. It also allows pest managers to reassure customers. For instance, based on data from the sensors, a pest manager can advise a client whether a rodent has been caught in a specific area of a facility or whether that area has been rodent-free.
For commercial accounts and large sites, the performance, management and cost benefits, means Ratsense has the potential to revolutionise rodent control.
Cost-effective technology
There are several rodent monitoring systems in the market today, but none that use LPWAN technology.
LPWAN networks, usually operating in the sub-GHz spectrum, are a perfect fit for devices that need to send small packages of data over a long distance with minimal power consumption. The system uses the SigFox connectivity channel (which is managed by Thinxtra) whose connectivity coverage continues to grow.
The flat architecture of LPWAN is key to minimising both capital and operating expenditure. Put simply, Ratsense has no special hardware requirements due to its reliance on a software algorithm. This significantly reduces the total cost of operations. With each sensor highly energy efficient, the batteries will last several years.
The Ratsense system is also highly scalable. The ultra-narrow band modulation is spectrum efficient and resistant to interference within a very small bandwidth. In a nutshell, this allows Ratsense to operate efficiently and effectively 24/7 with no manpower costs after initial installation.
Ratsense is available via Globe Pest Solutions. The Globe team in conjunction with Cre8tec's Deane Baptista and Peter McCarthy will provide support and training on the placing of sensors, installation and technical handling as well as private online access.
Upcoming developments
In July 2018, Cre8tec will be introducing the Ratsense–X, a new kind of sensor that can be placed on both rat and mice traps. It is small and easily affixed to traps via an adhesive panel.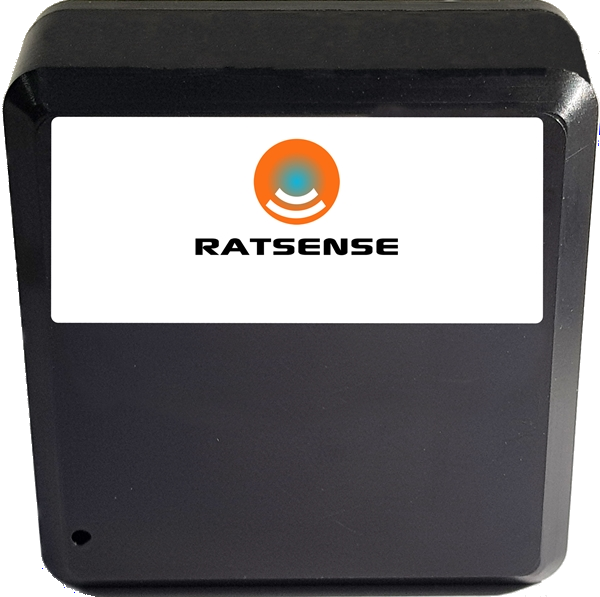 Ratsense–X will have an IP rating of 62, which has total dust ingress protection and against vertical water spray. This is a more robust sensor designed to withstand activity in high traffic sites, such as in commercial washdown areas. Currently it is recommended for placement indoors.
Ratsense–X focuses on the needs for monitoring on and in stations and will serve as a complementary tool to the current Ratsense (Ratsense I) in order to create a more robust monitoring system.
More rodent information