Steve Broadbent, Ensystex regional director, explains what chlorantraniliprole is, how it works, and what it means for pest managers. 

Chlorantraniliprole is an anthranilic diamide insecticide with a novel of action. Ryanodine receptors regulate the release of stored calcium from the cell cytoplasm. This release is essential for muscle contraction.
Chlorantraniliprole locks the ryanodine receptors partially open, rather like a doorstop. This means the calcium ions keep flowing out of the cell leading to impaired regulation, paralysis and ultimately death. Its action is specific to insect ryanodine, making it of relatively low toxicity to non-target species.
Chlorantraniliprole is a relatively new anthranilic diamide insecticide with a novel and very specific mode of action, activating insect ryanodine receptors. Ryanodine receptors (RyRs) play a critical role in muscle function. Use of this receptor system as a target is quite unique and something that most professional pest managers are unfamiliar with.
It was developed and patented by E.I. du Pont de Nemours and Company, Inc., though it has been licensed to Syngenta to commercialise in professional pest management markets.
A ryanodine receptor forms a pathway within a muscle cell through which calcium ions pass. It is found in the sarcoplasmic reticulum (from the Greek sarx, 'flesh'), which is an organelle found in specific types of muscle fibres. Its function is to store calcium ions and then release them into the body, where they are absorbed when the muscles are in a relaxed position and released as the muscles contract.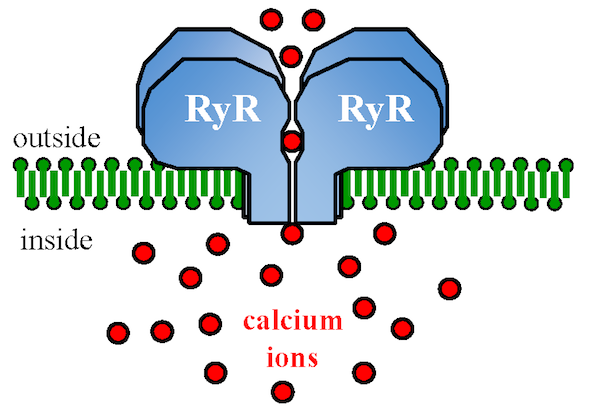 This organelle is a specialised type of endoplasmic reticulumthat consists of a complex network of vesicles, tubules, and cisternae, all of which are present inside the muscle cells. It helps to regulate the calcium levels within the body, allowing muscles to contract and function properly.
Chlorantraniliprole binds to the ryanodine receptors, causing the uncontrolled release and depletion of cellular calcium, preventing further muscle contraction. Thus insects treated with chlorantraniliprole exhibit rapid cessation of feeding, lethargy, and regurgitation of food, leading to muscle paralysis and ultimately to death.
The differential selectivity chlorantraniliprole displays towards insect ryanodine receptors explains its low toxicity to mammals, birds and fish, and why it is not a scheduled poison.
Due to its unique chemical structure and novel mode of action, chlorantraniliprole controls pest populations resistant to other insecticidal products and is gaining wide acclaim in the control of Lepidopterous pests in agriculture. It is effective by ingestion and contact.
The rate of degradation of chlorantraniliprole in the environment varies depending on soil and water conditions. High temperature, alkaline pH and ultraviolet light enhance degradation, producing non-toxic degradation products. The binding of chlorantraniliprole in the soil matrix, its low water solubility, and its non-volatility indicate low potential for movement toward surface or ground water.
In addition to the information above, pest managers should note the following about chlorantraniliprole:
Professional pest managers will be aware of chlorantraniliprole as the active ingredient in the termiticide product Altriset. Altriset is gaining increasing awareness amongst professional pest managers and is the only chlorantraniliprole product registered for use in the professional pest market.
Syngenta has exclusive rights to commercialise and further develop chlorantraniliprole in the pest management market.
The article above mentions the use of chlorantraniliprole in agricultural applications although does not necessarily emphasise its use for pest managers. For any questions regarding the use of chlorantraniliprole, call Richard Murray on 0428 274 069.
The class of chemistry to which chlorantraniliprole (the active ingredient in Altriset Termiticide) belongs was inspired by the insecticidal properties of a natural substance found in the trees and shrubs of the Ryania spp. It targets the termite's muscles (other liquid termiticides affect the nervous system) and within 2-4 hours the termite's jaws become paralysed and they stop feeding. The termites do not die immediately but continue to groom and interact with other termites spreading Altriset to other members of the colony and back to the nest.