The spread of bed bugs may have slowed with the drop off in travel due to the COVID pandemic, but it's unlikely to keep them in check for long.
COVID-19 has seen travel significantly reduced, with fewer people frequenting motels, hotels and other venues, and as result, greatly lessening their chances of being bitten by bed bugs or unintentionally inviting the pests back into their homes.
"The spread of bed bugs can be likened to a virus, in that they spread via hosts – person to person – usually by travellers moving from one place to another," explained Wendell Arnett, territory sales manager at Bayer. "The traveller only needs to stay in one hotel or apartment with a bed bug infestation and the bed bugs then get into their open luggage and stay with them for the ride, infesting more and more accommodations along the way."
A city hotel in Melbourne designated as a coronavirus quarantine venue, was recently found to have a bed bug infestation. While hotel quarantine guests were understandibly horrified, Victoria's chief health officer, Brett Sutton, emphasised what professional pest managers already know – bed bug infestations are almost always caused by travellers unknowingly carrying the bugs with them and not necessarily the fault of hotel management…"they are part and parcel of the hospitality industry," commented Mr Sutton.
"Social distancing and the ban on interstate and overseas travel will most definitely have an impact on the spread of bed bug populations. However, in the case of apartments for permanent or long-term renters, if the apartment has a history of bed bug infestations, coronavirus isolation could in fact perpetuate the problem," said Mr Arnett.
"According to the Bed Bug Code of Practice, bed bug control can only be successfully achieved by a professional pest manager and only if the customer fully co-operates with the recommended treatment procedure. Co-operation may include preparing the apartment or room for treatment, to possible room closure. Due to COVID-19 this latter scenario could be difficult, and a customer could be unwilling to co- operate with the pest manager. A successful elimination may not be achieved in this circumstance, and the pest manager should consider not accepting the work.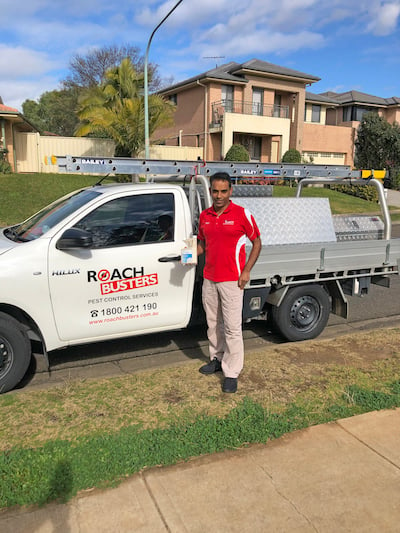 "It should be remembered that adult bed bugs can survive up to 12 months without a blood meal. This means, that although the spread of bed bugs may currently be impacted, their survival most likely will not be. When the pandemic is finally over – or under control so that 'normal' life can recommence – bed bugs will be back and they will be very hungry," said Mr. Arnett.
For the treatment of bed bugs, Bayer recommends using Suspend Flexx Insecticide with Partix formulation technology. "The active ingredient in Suspend Flexx is deltamethrin and with its patented formulation technology, it allows very flexible application rates," said Mr Arnett. "For initial bedbug infestations use 10 mL/L of Suspend Flexx where a residuality of at least 12 weeks is required under diffcult conditions of high pest pressure.  For follow-up treatments use 5 mL/L."
Ravi Singh from Roachbusters Pest Control in Sydney uses Suspend Flexx for bed bug treatments. "We recently changed to Suspend Flexx for all our bed bug treatments and we're seeing great results," explained Mr Singh. "Because Suspend Flexx has such a broad- spectrum and a longer lasting residual, it's our go-to product for all our pest control needs. We believe using the right products always makes a difference because at the end of the day, customers are paying for results."
Mr Arnett highlighted three key elements for pest managers to follow in order to deliver successful bed bug programs – follow the Australian Bed Bug Control Code of Practice, educate the customer about bed bug biology and follow the product label.
"With bed bugs recorded as far back as 1300BC, their longevity world-wide means it's unlikely this pandemic will see their demise," said Mr Arnett.
Back to bed bug treatment landing page.
More information on bed bugs.